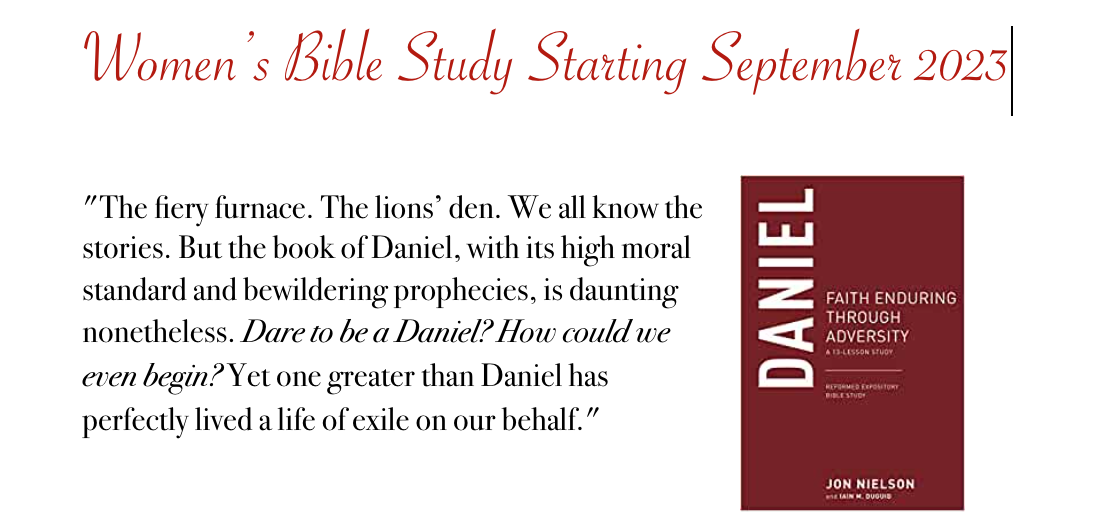 Sisters, you are invited to join us this September as we begin our  weekly Bible study of the book of Daniel. We will be using the study guide by Jon Nielson and Ian M. Duguid, Daniel: Faith Enduring Through Adversity.
We will meet Thursday mornings at the church beginning Sept. 7 from 10a-12p.
We are also considering the possibility of having an evening Bible study for those of you who are unable to join us during the day!
Please RSVP by July 31st to Sylvia Winans to
1. Indicate your interest in joining the morning study or if you'd be interested in joining an evening study.
2. Let Sylvia know if you'd like us to order a copy of the study guide for you.